Compell
---
TOWARDS A SUSTAINABLE FUTURE
We have created an innovative and versatile product, the result of long research and cutting-edge technology, which enables tanneries to produce biodegradable products, with low environmental impact and quality.
It is a semi-finished and stabilised compostable leather, ready for the production of BIODEGRADABLE, VEGETABLE, METAL FREE leather and many more.
From the tests carried out on Compell, according to UNI ENI ISO 20200, Compell achieves 100% disintegration in a maximum of 20 days.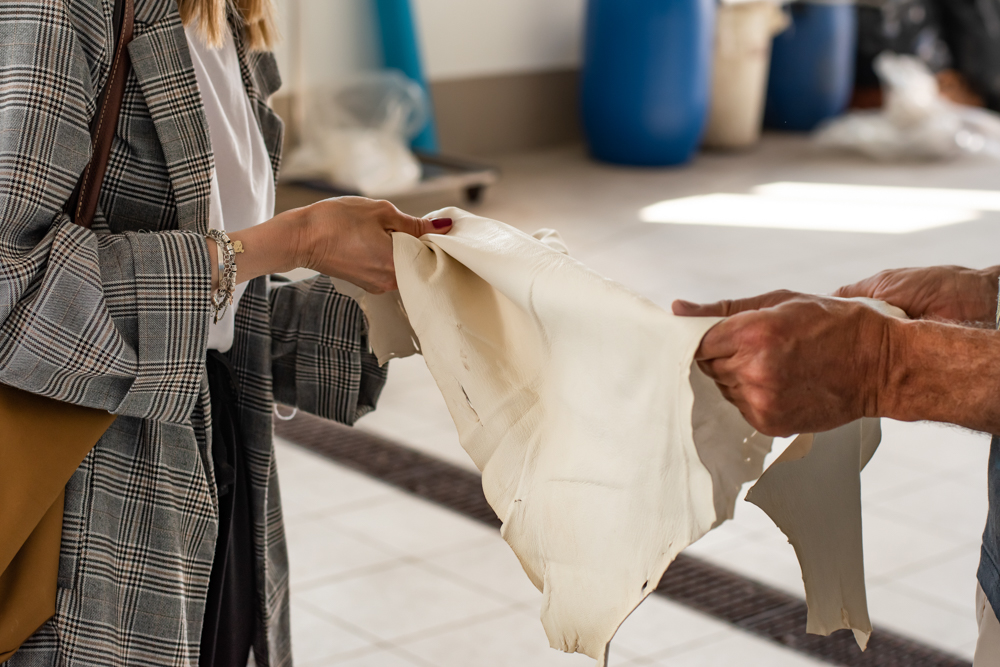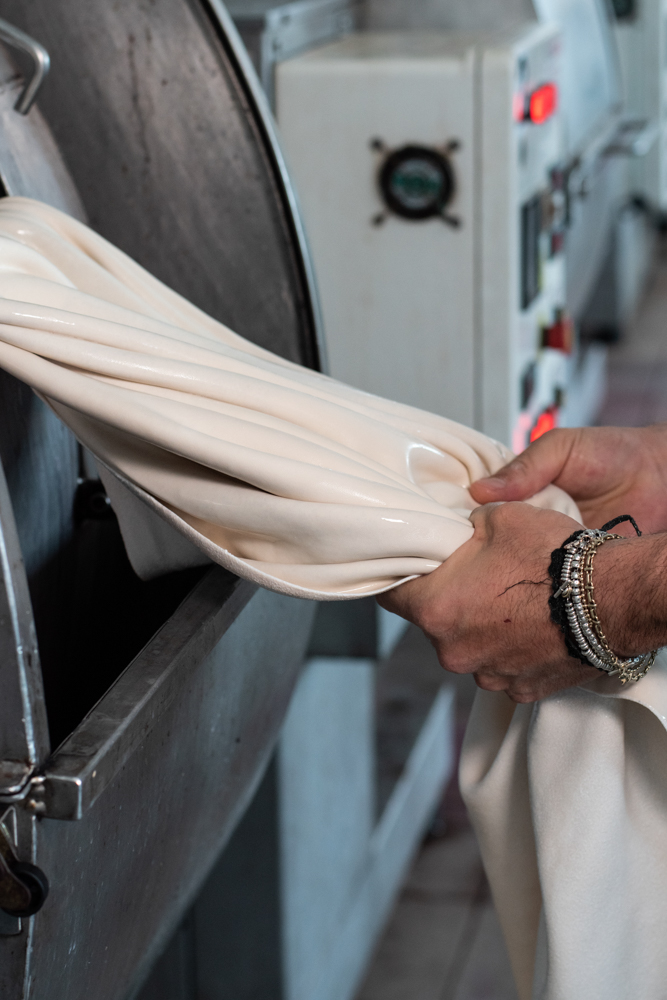 In the tanning phase the use of water is reduced to 50% and the shaving and trimming waste is free of heavy metals, rich in nutrients such as calcium and fluorine (UNI EN ISO 17072-2:2019) so it could be valid for compost/fertiliser production.
Compell is a METAL FREE, GLUTARALDEHYDE FREE and BISPHENOL FREE* material (*F+S< 400 PPM)
Compell is stabilised and can be stored for a long time. It meets market demands in terms of quality and performance and ENVIRONMENTAL SUSTAINABILITY. As well as TRACEABILITY and CIRCULARITY.
TRACEABILITY: The leather is traced. It comes from registered farms. The companies involved in the compell process are companies in the meat and leather processing chain, regularly registered and controlled.
CIRCULARITY: Compell is a natural product, a leather derived from the waste of the food chain, capable of reintroducing itself, in the form of nutritional properties, into the environment from which it comes. Its production cycle has a very low environmental impact.